Time for Willie Harper (Revised 6/23/2007)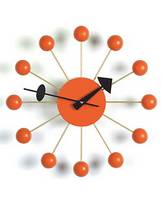 "Look At The Clock" (W. Harper - T. Royal)
Willie Harper, un-issued, 1970-71

Since my original post about this song, I have learned more about events surronding its writing and recording, but still do not know much about the artist himself. I discovered Mr. Harper back in the 1980s on a cut from the 1969 Instant LP,
Solid Gold
, a retrospective put together by Joe Banashak of songs that had appeared on Instant and several other labels he operated during the decade. In Harper's case, the cut was "New Kind Of Love", an infectious little Allen Toussaint production, written by Earl King, that was a good regional seller for the Alon label. But, my introduction to "Look At The Clock" came later, when I found it and a few other Harper tracks on a Japanese LP compilation, Battle Of Soul, featuring several artists who recorded for Sansu Enterprises and its related labels, owned by Toussaint and Marshall Sehorn.

Because that LP got the recording date wrong for this track, I went around for years assuming that producer/arranger Wardell Quezergue's work here with writers Harper and Teddy Royal, pre-dated the King Floyd sound that the Big Q helped develop. But, after my extensive talks with Royal that resulted in a two-part feature on him*, I learned that the tracks were actually done at the start of the 1970s, instead of 1967. It's easy to understand why it was thought that these sessions had been earlier, since Harper did have one release for the Tou-Sea label that came out about 1968, plus two earlier 45s on Sansu from about 1966.

So, before I knew that "Look At The Clock" wasn't from the late 1960s, I thought it odd that Toussaint had handed over these sessions to Quezergue; but, it makes more sense for 1970-1971, when Toussaint's attention turned from working on singles to album production for himself, the Meters, and national acts. In Quezergue's hands, "Look At The Clock" has the clean, simple, funky sound that he was making famous on hit records by King Floyd and Jean Knight at the time. Teddy Royal worked closely with Quezergue on the sessions, having written the music for the song and developed its basic structure and groove himself. At the time, he was the guitarist in Floyd's road band, the Rhythm Masters, and later began writing songs with Floyd that would appear on singles and albums. He also worked closely with Quezergue throughout the 1970s on many other sessions for various atrists, often coming up with fine orginal material for the sessions, as well as playing of them

"Look At the Clock", then, is an early example of New York-born Royal's work on the New Orleans music scene, which began soon after he arrived in the city in 1970. Harper lived nearby; and Teddy would go over to his house in his free time and write with the singer, hoping to develop another hit for him, which never came, sad to say, even though Quezergue ran the sessions. For whatever reasons, those songs never saw the light of day.

During the previous decade, Willie Harper had worked often with Toussiant, singing backup on Ernie K-Doe's "Mother In Law", Benny Spellman's "Lipstick Traces", and many other of Toussaint's productions. He was also one of the lead vocalists in The Del Royals, a studio-only vocal group (duo?) Toussaint recorded for Minit in the early 1960's. After Toussaint moved over to ALON in 1961, he released five singles on Harper and continued to record the singer when he and Marshall Sehforn started the Sansu family of labels mid-decade. But, other than the local hit, "A New Kind Of Love", none of Harper's recordings ever caught fire; and he was eclipsed by other artists of the time such as Lee Dorsey. The 1970-ish sessions we speak of here probably were his last as a solo artist. The only other later session listing I've found on him was as a backing vocalist on the Wild Tchoupitoulas project in the mid-1970's. As for Teddy Royal, to learn more about his extremely active career in music that was based in New Orleans for many years, please read my features on him, linked below.


*
The Teddy Royal Story - Part 1
The Teddy Royal Story (continued) - Part 2