Wishing Well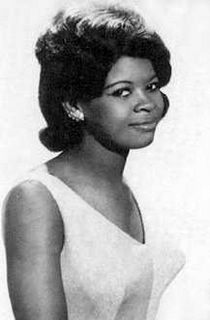 "Wish Someone Would Care" (Irma Thomas)

Irma Thomas, Imperial, 1964

Looks like she gets her wish
I heard a DJ on
KRVS
, the public radio station here in Lafayette, play this a few days ago. And, of course, as you often see things with new eyes after a life changing event, you can also hear songs with new ears. With Irma's heartfelt wish voiced on this single, I flashed on all of those images of the people of New Orleans and the Gulf Coast from the last two weeks. The thoughts keep running through your mind of what it must be like for them; but you don't really know. So this one's for them, because it's not always about getting your groove on. And sometimes it does seem that nobody cares. . . .

"Wish Someone Would Care" is one of the few songs
Irma Thomas
has written during her long career (that have made it to record, anyway) and is first rate. As the A-side of her first single for Imperial Records in 1964, it was also her most successful record, reaching #17 on the Billboard R&B charts. Between 1961 and 1963, Irma had made six classic but not nationally recognized singles (such as "Ruler Of My Heart" and "It's Raining") with Allen Toussaint for Joe Banashak's Minit label in New Orleans, which was distributed by Imperial. In 1963, Irma's went to Los Angeles to record for Imperial, and, working with H. B. Barnum, brought forth this hit. She relocated there; and, over the next few years, the label (which had been bought out by Liberty) released a total of nine singles and two albums on her. But none of them had the commercial impact of "Wish Someone Would Care". Of all those Imperial sessions, just two songs seem to have been done in New Orleans ("Take A Look" b/w "What Are You Trying To Do"). The rest were either West Coast or New York (Jerry Ragovoy) productions. Irma's work for the label was not consistent, mainly because some of the material pushed her too far towards pop, where she could sound rather cold and unconvincing at times. The popish B-side of this single, "Breakaway" worked well for her, though, and was a hit in her hometown. But it is records like "Wish Someone Would Care", "Time Is On My Side" and "I'm Gonna Cry Till My Tears Run Dry" that should make us glad she had this run with Imperial.

I'm not going to belabor the other details of this song. It's words are simple and sincere; and she delivers the emo (my daughter's term) convincingly. The uncluttered, rather stately arrangement doesn't get in her way, either. All I can say to Irma. and every other person harmed in some way as a result of that damn hurricane, is that I hope you soon get that wish in the form of the help you need to carry on.

Note: You can find much of her Minit and Imperial work on two CD compilations, Kent's Time Is On My Side and Sweet Soul Queen of New Orleans on Razor & Tie, both available at amazon (Can't get the link to work. You're on your own) or elsewhere.